Training
Well being for Educators
Taking care of well-being is crucial for teachers and educators because they play a critical role in shaping the lives of their students. Educators who prioritize their own well-being are better equipped to manage the demands of their profession, remain motivated, and provide quality instruction.
High levels of stress, anxiety, and burnout can negatively impact a educator's performance, leading to decreased productivity, reduced job satisfaction, and increased turnover rates. Furthermore, educators who prioritize their well-being serve as positive role models for their students, emphasizing the importance of self-care and demonstrating healthy habits. Ultimately, educators who prioritize their well-being are better able to create a positive classroom environment, build strong relationships with their students, and promote academic success.
Register here!
About
The main objective of the training is to provide participants with practical tools that will help them take care of their own and employees' well-being during the working day. Using simple meditation and breathing techniques, and methods of taking care of nutrition (time, place and quality of meals), you will learn to calm down negative emotions, deal with stress and strengthen your immunity.
During the 5-day training you will learn methods of taking care of well-bing both from the perspective of the participant and the facilitator. You will learn how to lead a team and how to create optimal working conditions to strengthen your health and that of your employees.
The training method
We teach through experience: thanks to the designed activities, you will be able to experience the beneficial effects of meditation and breathing techniques already during the training. You will learn specific tools to use during the day. The training experience will be supported by theories, mini-lectures and activities to support individual and group reflection.
For whom?
Teachers, teacher trainers, careers officers, educational counsellors, psychologists, school managers, HRM professionals, trainers, coaches, adult education staff
Competences Acquired by Participants:
Thanks to the training:
you will learn to reduce stress and calm down negative emotions

you will learn to separate emotions related to private life from work-related emotions and vice versa

you will be equipped with all the tools needed to lead a team to support employee well-bing

you will be able to plan and carry out meditations and breathing exercises

you will gain knowledge about the impact of nutrition on immunity, mood, memory and concentration
Certificates Awarded
Certificate of attendance & certificate of competence (skills & competences required – Europass CV)
Europass mobility certificates – to be issued by the applicant's National Agency (NA)
Daily Programme
Monday 10:00-17:00
Introduction to the training: objectives, methods, program

Feelings and emotions and the human body

Introduction to well-being – areas of life that affect physical, mental and emotional well-being

The role of emotions in the organization

Effects of stress in the workplace

Reflections of the day, discussion
Tuesday 9:00-16:00
The basics of working with the breath

Breathing techniques

Incorporating breathing work into the work environment

Reflections of the day, discussion
 Wednesday 9:00-16:00
Self-work with difficult emotions

The influence of emotions of both leaders and individual employees on the organization as a whole

Implementing morning grounding meditation in an organization – best practices

Grounding meditation as a tool for building well-being

Reflections of the day, discussion
 Thursday 9:00-16:00
Morning grounding meditation

Mindful eating

The role of nutrition in the well-being of the individual and the group

Organizing time and space for mindful eating in the organization

Reflections of the day, discussion
 Friday 9:00-16:00
Morning grounding meditation

Giving meaning to the whole process and putting the pieces of the puzzle together

Creating a vision for the future and a circle at the end of the process
The Trainers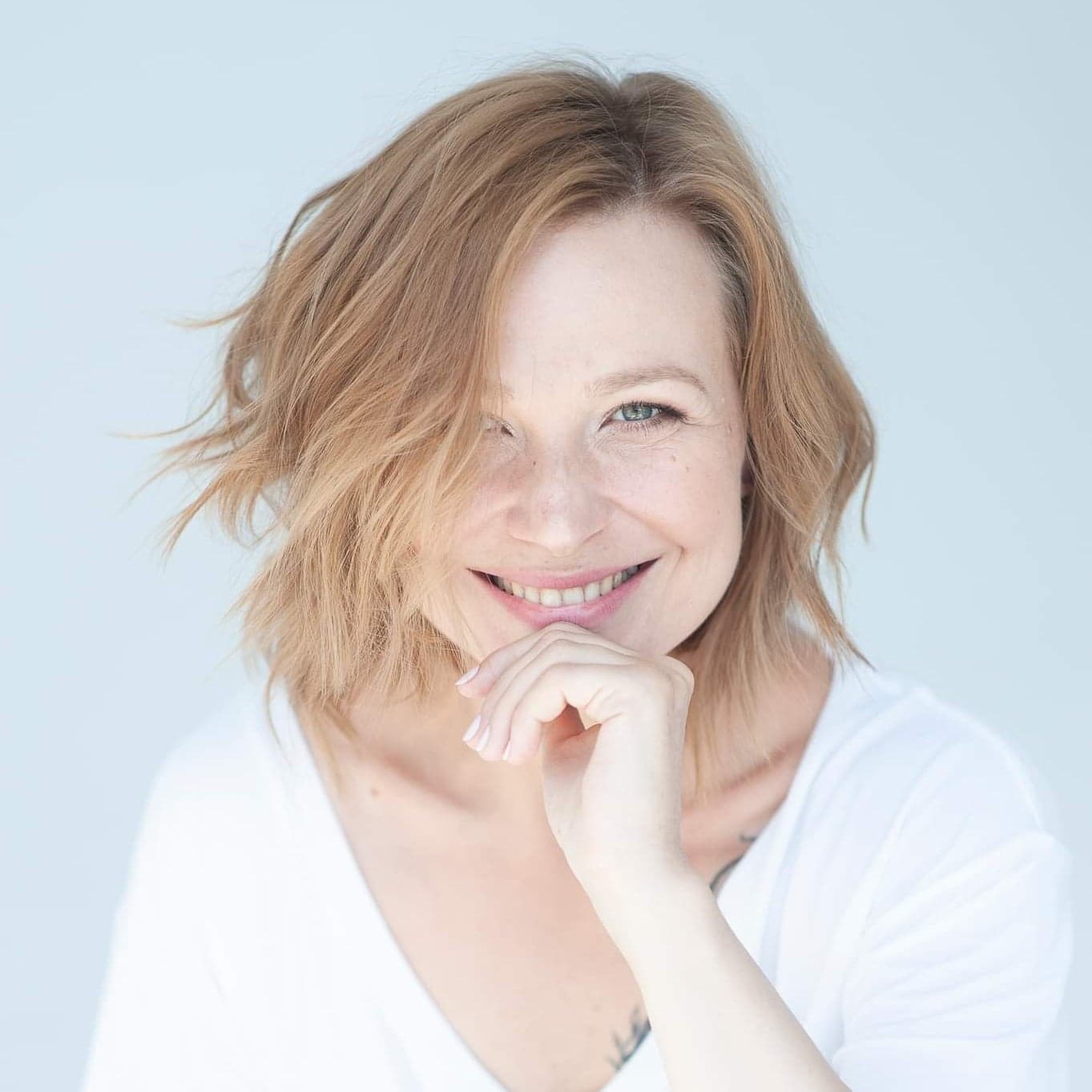 Magda Lewandowska 
I am a dietitian and psychotraumatologist. I conduct trainings and workshops for women in the field of strengthening self-esteem and relations with the body and with food. In my work I use techniques such as Rapid Transformational Therapy, meditation and conscious breathing. I believe that we create our own reality. I show how to move from the victim mentality (in which we are often stuck because of the harm suffered in childhood) into the mentality of an adult, mature person who decides about his own life. More information about me and my workshops and individual processes can be found at www.magdalewandowska.pl
Dates and locations
06.07 – 10.07.2023 Kraków (Poland)
21.09 – 25.09.2023 Zakopane (Poland)
15.11 – 19.11.2023 Nasutów (Poland)
18.01 – 22.01.2024 Sopot (Poland)
Practical information
Participation fee
€450, which includes: tuition fee and training material, certificate of competence, farewell dinner, administration costs, coffee breaks
Language
The training is given in simple and easy to understand English.
How to apply
If you wish to apply, click the register button on the right and fill in the registration form. We will confirm that we received your application within 3 working days.
Get Erasmus+ grant to participate in this course
You can apply at your Erasmus+ National Agency (NA) for a grant to participate in these courses till 23th February 2023 at 12:00 (midday Brussels time). More information on your National Agency website.
We offer help in preparing your project call.