How to prepare your trainer bio using storytelling
This article is about the use of storytelling to write your own biography. If you don't have the idea to make a name for yourself as a coach and attract new clients, you can create your own coach organic with storytelling. It can be an incentive to trust you and build relationships with your customers. Use digital storytelling to build your biography in 5 steps. Let your coach trip draw others to you.
Stories are extremely powerful
Have you heard an interesting story lately or a story that got you thrilled? Good stories build up suspense, arouse curiosity and engage the audience. Others show the path of the hero, such as the story of LEGO. Companies interested in winning customers use digital storytelling for their marketing activities. So why not use it to build your own organic?
Digital Storytelling (i. e. digital stories) offers the opportunity to tell stories using modern technologies and media. You can use different formats such as text, video, image or interactive elements.

The pioneer of digital storytelling is J. Lambert, who co-founded the Center for Digital Storytelling (CDS) (now StoryCenter) in Berkeley, California, USA. Representatives of the organization have highlighted 7 elements of digital storytelling that are often cited as useful starting points when you start with digital stories.
1. Point of View
What is the main point of the story and what is the perspective of the author?
2. A Dramatic Question
A key question that keeps the viewer's attention and will be answered by the end of the story.
3. Emotional Content
Serious issues that come alive in a personal and powerful way and connects the audience to the story.
4. The Gift of Your Voice
A way to personalize the story to help the audience understand the context.
5. The Power of the Soundtrack
Music or other sounds that support and embellish the story.
6. Economy
Using just enough content to tell the story without overloading the viewer.
7. Pacing
The rhythm of the story and how slowly or quickly it progresses.
5 Steps to Writing Your Own Story
One type of digital storytelling is the personal narrative that tells the true story of something that happened to the author. This content is emotional because it represents real events in the author's life, which reinforces the message. Preparing your own organic, which arouses interest and fosters collaboration, requires the right preparation. That's why it's worth writing a story that comes straight from your heart. Below are 5 steps to create your own story.
Step 1: Develop an Idea
Writing a story starts with an idea. Take on the role of an author who writes, for example, the history of the road or the journey of a hero. You have the opportunity to share your personal history, your life history, your skills development or your path to achievement. In the curriculum vitae we present only the achievements, and here you have the opportunity to give a broader description. To this end:
Set a target. At the beginning, you should think about how you want to imagine yourself and what you want to tell others about yourself. The goal of the story should be one. The SMART method can be used for the determination.
Discover yourself. The story told also gives you the opportunity to present your path of development, to present the adventures of life, achievements, challenges and changes in life. It is also an opportunity to honour certain people, events and places. Think about what your specialties are. Since you probably have a lot of ideas coming to your mind, you should create a mind map to organize the collected information. Digital Storytelling is a personal account of important events in professional life that are important for both the author and the audience of the message.
Get to know your audience. You should ask yourself, who do you want to inspire with your story? It is also worth considering which target group this message should be addressed to and which language to speak in order to reach it. To do this, it is necessary to choose the right facts and vocabulary.
Tips:
A General Purpose of History
Present the narrator's point of view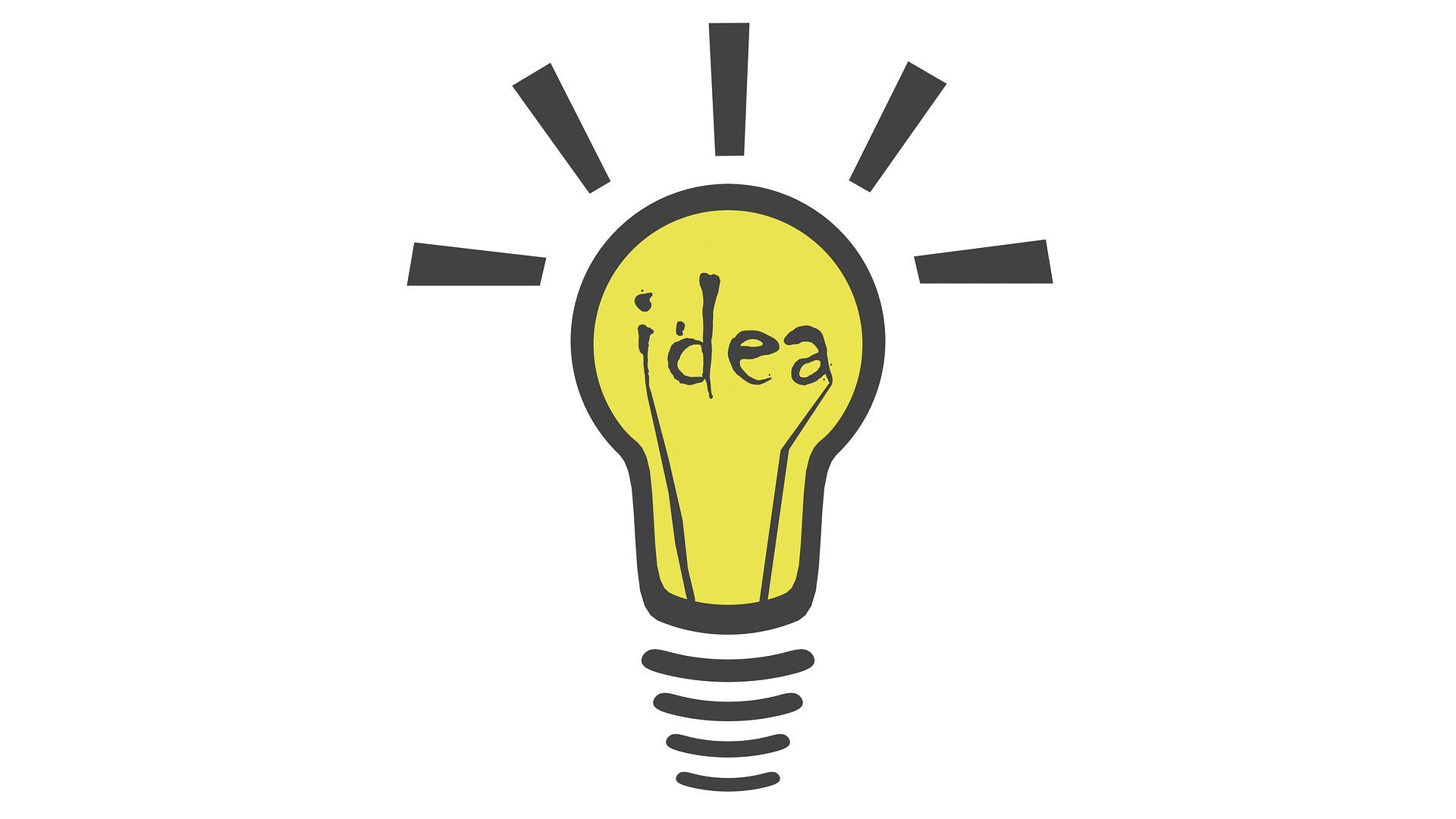 Writing a story starts with an idea. Take on the role of an author who writes, for example, the history of the road or the journey of a hero. You have the opportunity to share your personal history, your life history, your skills development or your path to achievement.
Step 2: Plan
In the next step, plan how to portray the hero of the story. We prefer to hear stories that we have experienced ourselves. Because personal stories tell a true story from the author's life, they are rich in emotional content. A good writer puts the reader in the middle of the story so that he can experience the events of the story as they unfold.
It is up to us to tell this story and to win others over. It should therefore be authentic and come from the heart. So think about what might attract others to your story.
The story should consist of 3 parts: Introduction, Expansion and End. Start your story with your story: Why? Why am I doing what I'm doing now? Tell your personal story, in which the goals set, something that has tormented you, the search for solutions and the results of the measures taken, moments of doubt will emerge. It is worth highlighting three key elements of your potential. Appreciate your achievements in history. Here one should ask oneself what makes me different from other coaches.
Tips:
Ask dramatic question/ questions. It can make the audience curious, inspire and engage. You want to know how I did it?
Selection of content. It's up to you what you present in your story. It is worth telling stories about acquiring skills. You can represent the values by which you live in life. Interest-based stories can be interesting for the audience, as they can show a unique value. Choosing the right content gives you the opportunity to showcase your unique potential.
Clarity of voice. Speak well of yourself and take care of the consistency of your message.
Step 3: Outline/Script
To ensure the consistency of the story, you should create an outline or script in which you record step by step what you want to present. They should include all the necessary information to organize your message.
The structure of an essay can be helpful in constructing a story. A well-structured story helps your viewers to UNDERSTAND, BELIEVE and REMEMBER them.
1. Make me UNDERSTAND
• Get your audience's attention and motivate them to listen: why should they care?
• Offer some background information about the topic
• Highlight your experience: why do you care?
• Set the tone for the story
• Preview main ideas
• Move to the body of the story
2. Make me BELIEVE
• Point A
Reason 1 point A is relevant
Reason 2 point A is relevant
• Point B
Reason 1 point B is relevant
Reason 2 point B is relevant
3. Make me REMEMBER
• Summarize your main points.
• Finish the circular journey by connecting your beginning and end: Why should you care? (application).
• Use a strong closing statement to show the video is over.
• Call to action?
Tips:
The Economy of Details.
Speed of storytelling.
Before the final submission of the work, it is worth checking the linguistic, stylistic and grammatical correctness of outline/script.
Step 4: Create your own storyboard
After writing a story, you should create a visual prototype of your story. Before we make the video, we should draw a picture of how the story will unfold. For this purpose, you can make your own drawings, where we will introduce further scenes of the story step by step. In history, it makes sense to use images that create associations. You can use your own photos or come from colorful magazines. Choose the ones that best reflect what we want to convey and help tell your story. They must also be put in the correct order.
Technical aspects of the recording can also be included in the storyboard. Plan the background for your recording. It should be structured and contain the elements that characterize you. Make sure you have the right lighting in which you can see and look good. Each project is different, but the following elements are suggested that a storyboard should include: Short Description, Comments, Audio, Transition and Estimated Length. To prepare your own storyboard, it is possible to use free samples that are available on the Internet.
Tips:
Draw further scenes of the recording in chronological order.
Plan the background for your shot.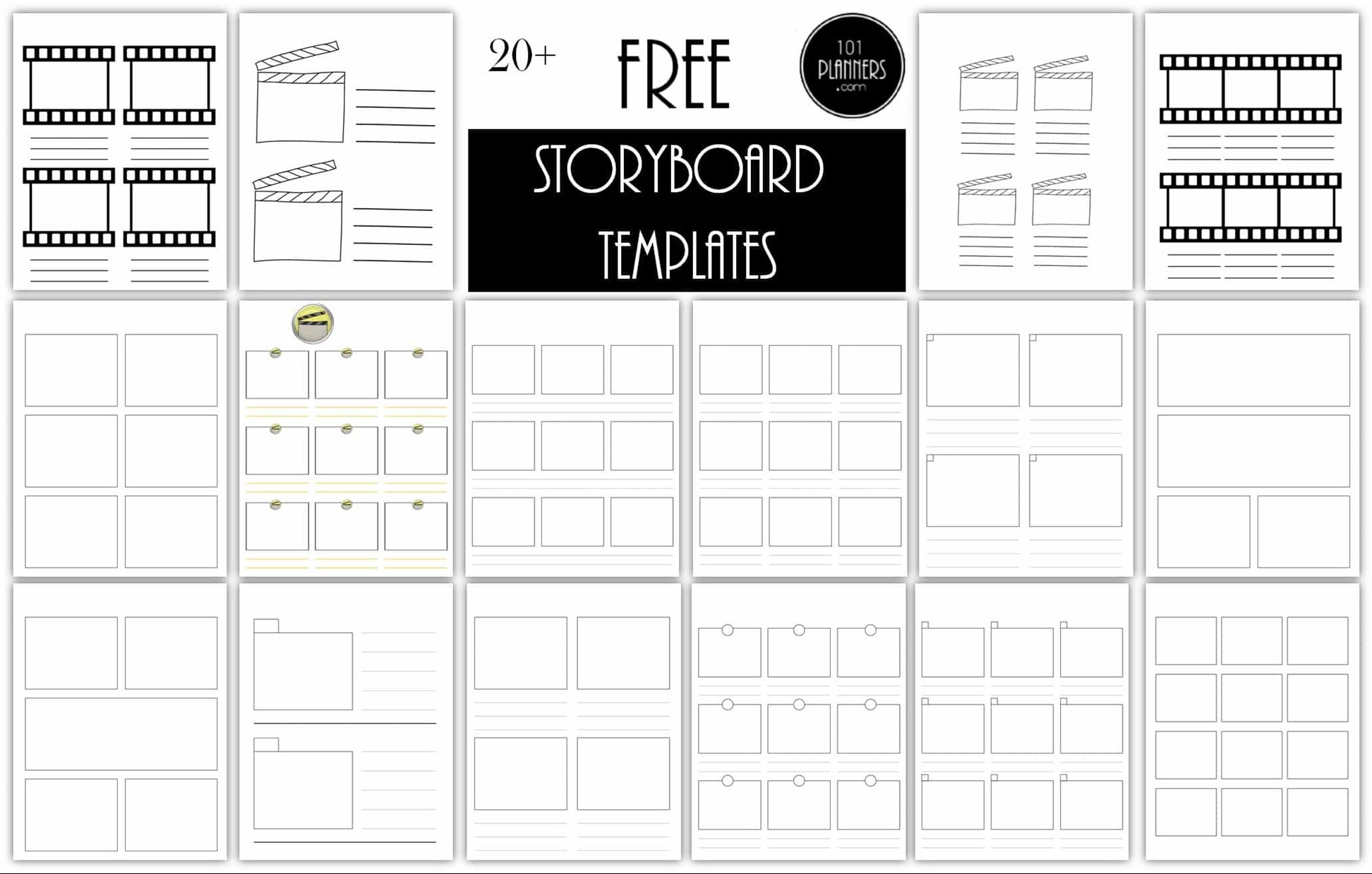 Step 5: Record your Voice/Film
It is worth enriching your story with visual elements. You can also present your story as a video, for example using the Stop Motion Studio software. This software allows the creation of time-lapse videos. You can use your own drawings, photos from a private archive or downloads from free or paid portals for the film. For example, you can download free photos from Pexels or Pixabay.
You can add your own story in audio form to the video. Software available free of charge or for a fee may be used for sound recordings. Among the free services, consider the service available on the website http://vocaroo. com. It does not require registration, but allows users to create audio recordings, which can then be placed on the website www or in other place. To win others with your story, you don't have to be a professional.
Tips:
Good quality of pictures, videos and other multimedia elements
Use a meaningful soundtrack
Step 6: Edit and share
After you record your story, send it to your friends and ask them what they think about it. Feedback from them will help you improve this story. Your own bio, created with digital storytelling, can be shared via digital media such as websites, blogs, social media or mobile apps. The advantage of such a story is that it can be viewed anytime, anywhere and reaches a wide audience.
Tips:
Ask your friends for their thoughts on your story
Ask your friends if there is anyone among your friends to send your story to.
An interesting story will attract the attention of the audience. It is worth supplementing them with interactive elements, as they increase the possibilities for influencing the audience. Your customers gain more experience by looking at your biography, which is presented in an appealing way. This increases their curiosity and interest, which improves communication. In your own story you can show your path, your potential and develop your wings as a coach or coach. Then become the heroine of your life and share your story with others.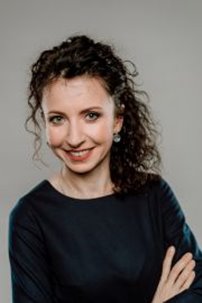 About the Author:
Aneta Karasek
She holds PhD in economics, is a researcher, trainer, and a member of research teams in the field of innovation and human resource management. She has many years of experience in the preparation and implementation of projects co-financed from external funds. She also managed project teams.
She obtained the PRINCE2 Foundation project management certificate, STIR methodology and is a design thinking facilitator. She is interested in practices aimed at managing employees in the organization. She completed training in digital storytelling, mindfulness and meditation. Author of a number of scientific articles in national and foreign scientific journals.
Privately, she likes to travel, carefully observe nature, experiment in the kitchen and actively spend time on water and on land.
This article is the result of the "Wider Horizons" project, implemented by Development Support Foundation Innovator.

Project is co-financed by the European Union under Erasmus + Programme. (KA1 – Learning mobility of individuals, Mobility of adult education staff, Agreement No. 2020-1-PL01-KA104-079945).
This project has been funded with support from the European Commission. This publication reflects the views only of the author, and the Commission cannot be held responsible for any use which may be made of the information contained therein.

BLOG Development Support Foundation Innovator is licensed under a Creative Commons Attribution-ShareAlike 4.0 License. We kindly ask you to quote the author of the entry explicitly and the source: "The text is from the blog of the Development Support Foundation Innovator and is located at [link to the relevant entry] Author of the text: [name surname]".
The CC-BY-SA license is excluded from the logo of the Foundation, to which all rights are reserved.