We invite trainers to the ELEVATE project
We invite trainers, coaches and facilitators to our latest development project – ELEVATE.
We offer training to develop the competences of people working with groups in the Netherlands and Cyprus.
In an international group and a creative atmosphere, you will learn how to work with people to engage, motivate and bring them closer to their own goals.
You will come back full of trainer inspiration, richer with new professional contacts and of course with excellent, fluent English.
We invite only people who you want. Work, train, inspire others with new ideas.
After participating in training, you will use the acquired skills, working with the foundation.
Yes, this adventure is not over.
You will train, run workshops, and if you feel that working with international groups is something that makes you a lot of fun, you can take part in further international projects.
If you're looking for an interesting professional life, you've come to the right place.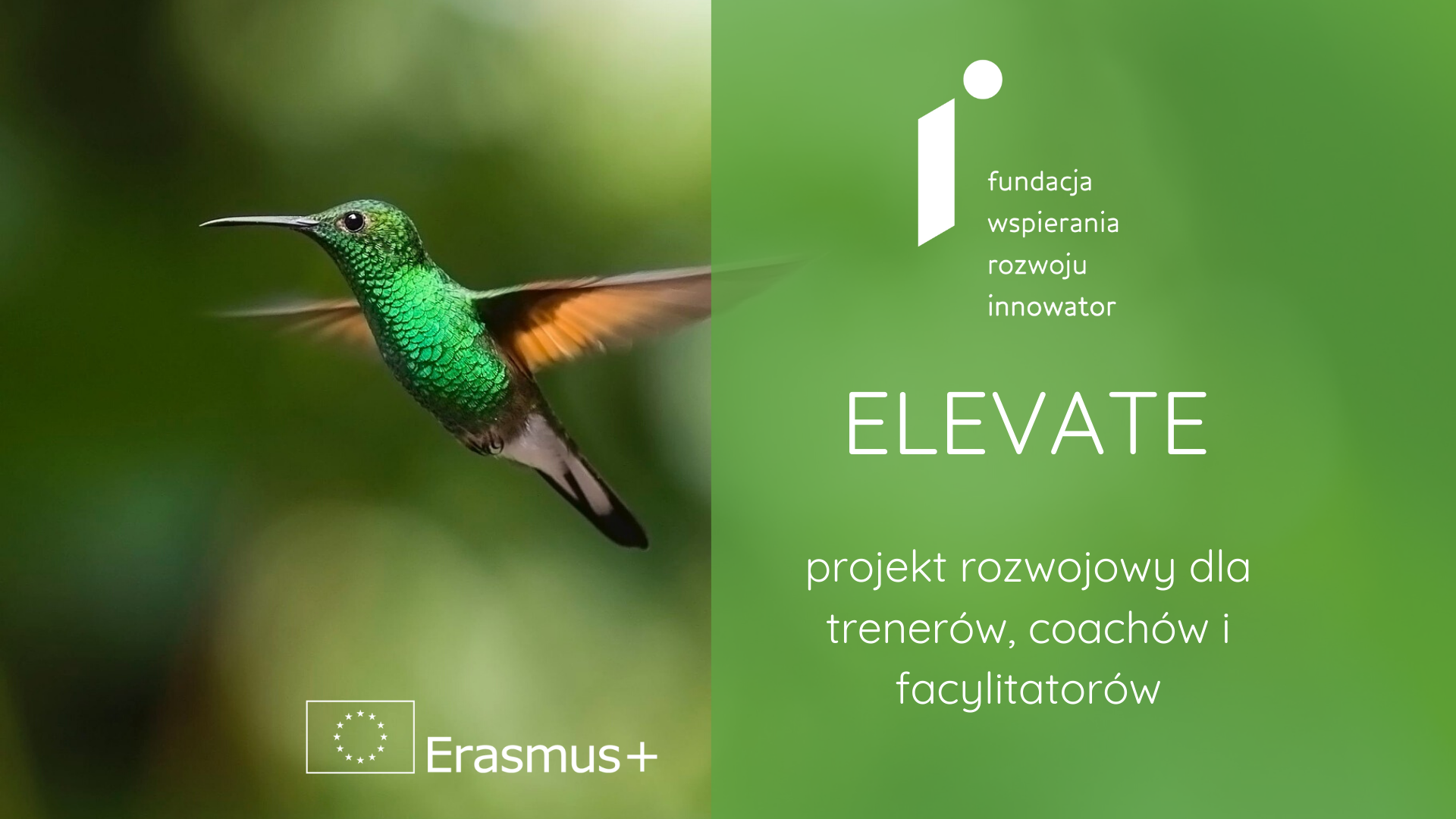 We invite you if:
you need new inspiration and a development impulse
you are a trainer / coach / facilitator and work with adults
you know English at minimum B2 level (you can freely participate in workshops and conduct training in this language)
you conduct training in the area of ​​developing soft competences
you are looking for inspiration and a new look at the process of supporting others in learning
you would like to develop your coaching workshop and participate in international training projects
Projekt współfinansowany w ramach programu Unii Europejskiej Erasmus+ (Akcja 1 Mobilność edukacyjna, Mobilność kadry edukacji dorosłych, numer umowy 2018-1-PL01-KA104-049658).