Training
Design Thinking for Educators
Design Thinking is a mindset. It is about believing we can make a difference, and having an intentional process in order to get to new, relevant solutions that create positive impact. The process gives you faith in your creative capabilities and allows you to transform difficult challenges into opportunities for design. Design thinking is a structured approach to generating and evolving ideas. It consists of five phases that help navigate the development from identifying a design challenge to finding and building a solution.
Register here!
About
The main objective of the course is to empower Educators by providing them with design thinking tools to address real-life challenges. By using these tools you will be able to design solutions to overcome arising 21st century educational challenges such as: creating a 21st century learning experiences, tackling diverse educational needs, elevating students engagement and academic outcomes, handling conflicts, stimulating cooperation, creating teacher community and others.
In this 5 days seminar you will experience design thinking process from the perspective of a participant and you will step into the role of facilitator and lead the group in a selected module from the Design Thinking process. You will experience how to lead an interdisciplinary team in order to generate results based on the Design Thinking process. You will have the chance to receive feedback from other participants and trainers. We will work on real-life challenges taken from the working environments of the seminar's participants.
The training method
We work with experiential learning: learning by doing and by experience. Through active processes and interaction with others, you will be able to experience every phase of the Design Thinking process: empathy, defining, idea generation, prototyping and testing. You will be acquainted with specific tools for each stage and learn how to apply this knowledge to real life situations. The experience will be supported by theories, lectures, and moments for common sharing and reflection.
For whom?
Teachers, teacher trainers, careers officers, educational counsellors, psychologists, school managers, HRM professionals, trainers, coaches, adult education staff
Competences Acquired by Participants:
After the training course participants will:
develop a Design Thinking approach: creative thinking and out-of box thinking, a solution-oriented attitude, enhanced teamwork capabilities and yes-end attitude, communication skills: active listening, receiving and giving feedback, questioning skills, empathy
become an innovation leader in your organisation
be equipped with all the tools required to facilitate Design Thinking process
know how to plan and run workshops for innovation
be able to introduce, use and teach design thinking approach to the groups you work with
Certificates Awarded
Certificate of attendance & certificate of competence (skills & competences required – Europass CV)
Europass mobility certificates – to be issued by the applicant's National Authority (NA)
Daily Programme
Monday, 10:00-17:00
Welcome and introductions
Individual expectations and agenda for the week
Getting to know each other and icebreakers
Design thinking approach
Design thinking process – developing solutions for specific challenge – deep dive
Tuesday, 9:00-16:00
Emphaty – how to get into users' shoes? A set of practical tools.
Preparing research, gathering inspirations
Role of design thinking facilitator in this stage
Wednesday, 9:00-16:00
Defining a challenge
Idea generation – how to inspire creative confidence in the teams
Thursday, 9:00-16:00
Concept development – rapid prototyping
Testing – customer co-creation
Leading growth and innovation in your organisation
Friday, 9:00-16:00
Design thinking facilitation challenge
Action plan on using design thinking in education
The benefits of implementing design thinking into educators' methods of work
Summary and training evaluation
The Trainers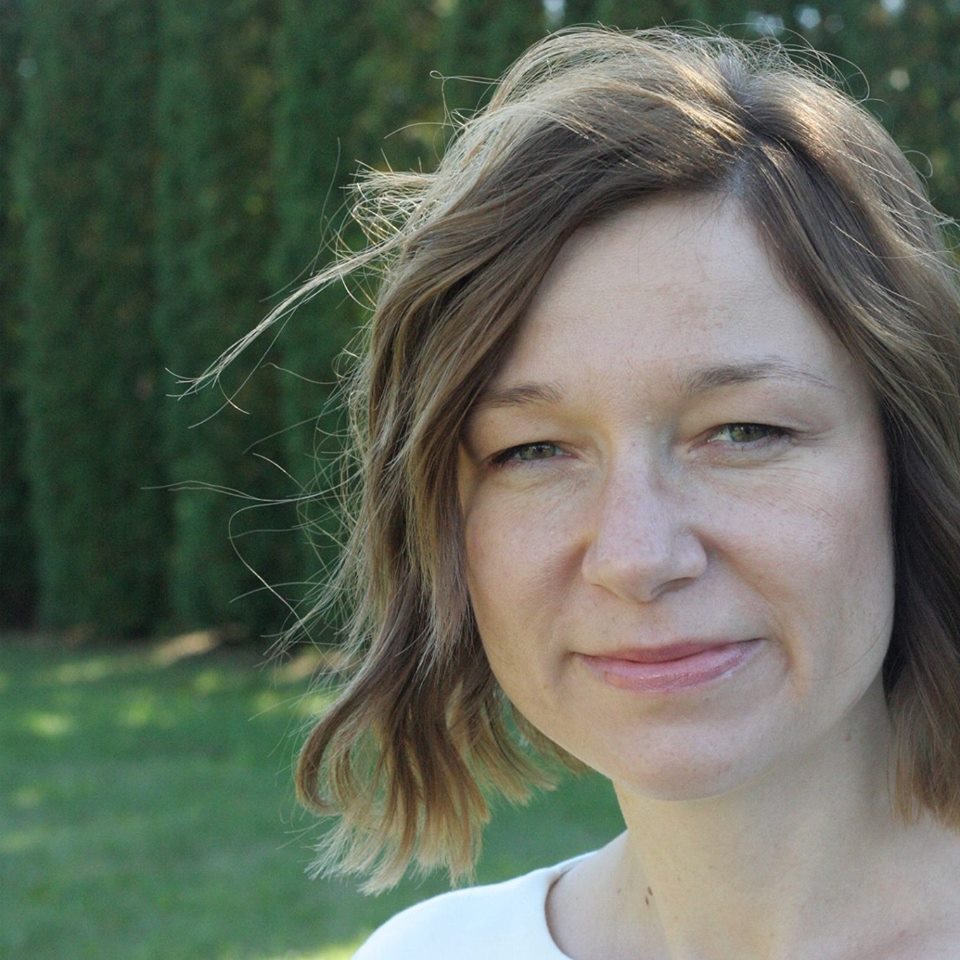 Monika Grzesiak-Chmura
She has over 9-year experience as an owner of a training and consulting company where she worked on diverse educational projects in teaching, training and coaching skills development as well as social inclusion. As a coach, trainer and design thinking facilitator she combines approaches from coaching, outdoor, non-formal education and experiential learning mainly in the topics of personal development, creativity, communication and entrepreneurship. She is also the managing director of Development Support Foundation Innovator, where she creates experiential learning non-formal educational programs that support coaches, trainers and teachers to reach their maximum potential. More about Monika: https://www.linkedin.com/in/monika-grzesiak-chmura/
Dates and locations
06.07 – 10.07.2023 Kraków (Poland)
21.09 – 25.09.2023 Sopot (Poland)
23.11 – 27.11.2023 Lublin (Poland)
18.01 – 22.01.2024 Sopot (Poland)
Practical information
Participation fee
€450, which includes: tuition fee and training material, certificate of competence, farewell dinner, administration costs, coffee breaks
Language
The training is given in simple and easy to understand English.
How to apply
If you wish to apply, click the register button on the right and fill in the registration form. We will confirm that we received your application within 3 working days.
Get Erasmus+ grant to participate in this course
You can apply at your Erasmus+ National Agency (NA) for a grant to participate in these courses till  23th February 2020 at 12:00 (midday Brussels time). More information on your National Agency website.
We offer help in preparing your project call.