Training
Entrepreneur Lab – creating an entrepreneurial mindset
An entrepreneurial mindset is a set of attitudes, skills, and behaviors that enable individuals to identify opportunities, take calculated risks, and create value.
It is a way of thinking that prioritizes innovation, creativity, and problem-solving, and is characterized by a willingness to embrace ambiguity and uncertainty.
Individuals with an entrepreneurial mindset are self-starters, resilient, and adaptable, and are not afraid to fail. They are passionate about their work and have a strong sense of purpose, viewing challenges as opportunities for growth and learning.
An entrepreneurial mindset is not limited to entrepreneurs - it can benefit individuals in any profession or field by promoting a proactive, solution-focused approach to work and life.
Register here!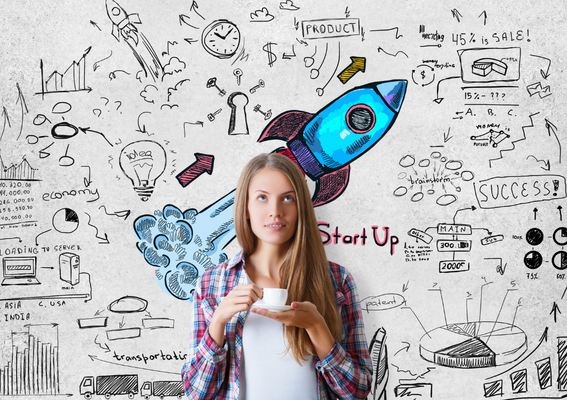 About
The main objective of the course is to empower Educators by shaping and boosting their entrepreneurial mindset. Participants will develop specific skills and behaviours that foster an innovative, proactive, and solution-focused approach to work and life. These skills include critical thinking, problem-solving, creativity, communication, and leadership. 
By developing these skills they will improve their capacity to solve complex problems, think strategically, and make effective decisions. But also equipped with new tools, new methods that they learn through their own experience, they will be able to shape the entrepreneurial mindset of their students.
In this 5 days seminar participants will experience the process of creating and testing a business idea, you will step into the role of an entrepreneur. The training involves a mix of interactive lectures, case studies, group discussions, and hands-on activities to give participants a comprehensive understanding of the entrepreneurial process. By the end of the training, participants should have a clear understanding of how to identify and capitalize on opportunities, develop a sound business plan, and execute it effectively. Additionally, they should have developed a network of like-minded individuals and mentors, who can provide support and guidance as they embark on their entrepreneurial journey.
The training method
We work with experiential learning: learning by doing and by experience. You will be acquainted with specific tools for each stage and learn how to apply this knowledge to real life situations. The experience will be supported by theories, lectures, and moments for common sharing and reflection.
For whom?
Teachers, teacher trainers, careers officers, educational counsellors, psychologists, school managers, HRM professionals, trainers, coaches, adult education staff
Competences Acquired by Participants:
After the training course participants will:
develop the capacity to act upon opportunities and ideas, and to transform them into values for others
develop their critical thinking and problem solving skills
develop their creative thinking and 'out of box' thinking
increase in the ability to take initiative and perseverance and the ability to work collaboratively in order to plan and manage projects that are of cultural, social or financial value
develop the ability to turn ideas into action in personal, social and professional activities
develop the ability to make financial decisions relating to cost and value
develop the ability to and to cope with uncertainty, ambiguity and risk as part of decision making
boost an active, solution-oriented, "yes, and" attitude and perseverance in achieving objectives
enhance teamwork capabilities and communication skills: active listening, receiving and giving feedback, questioning skills, empathy
Certificates Awarded
Certificate of attendance & certificate of competence (skills & competences required – Europass CV)
Europass mobility certificates – to be issued by the applicant's National Authority (NA)
Daily Programme
Day 1, 10:00 – 17:00
Welcome and introductions
Individual expectations and agenda for the week
Getting to know each other and icebreakers
The concept of entrepreneurship
Key traits and aspects needed to be successful as an entrepreneur
Reflections of the day, discussion
Day 2, 9.00-16.00
Business idea creation
Customer focus – how to get into customers' shoes? A set of practical tools – personas,
Customer Empathy Map – Understanding pain points, customer gains and jobs to be done, mapping the customer journey
Defining human-centric problem statements
Reflections of the day, discussion
Day 3, 9.00-16.00
Brainstorming session to generate solutions to problem statements
Prototyping session – introduction, understanding the concept of MVP (Minimum Viable Product), Product/Service Design
Testing MVPs with the customers to refine solutions and gather data, integrating feedback
Reflections of the day, discussion
Day 4, 9.00-16.00
Business concept development – the concept of business modelling and the Lean Startup Framework
Idea in business model – Creating a product/offering that sells
Value proposition
Value chain structure
Profitability model
Reflections of the day, discussion
Day 5, 9.00-16.00
Making meaning of the whole process and putting the pieces of the puzzle together
Self-evaluation of the learning outcomes
Closing circle
Summary and course evaluation
The Trainers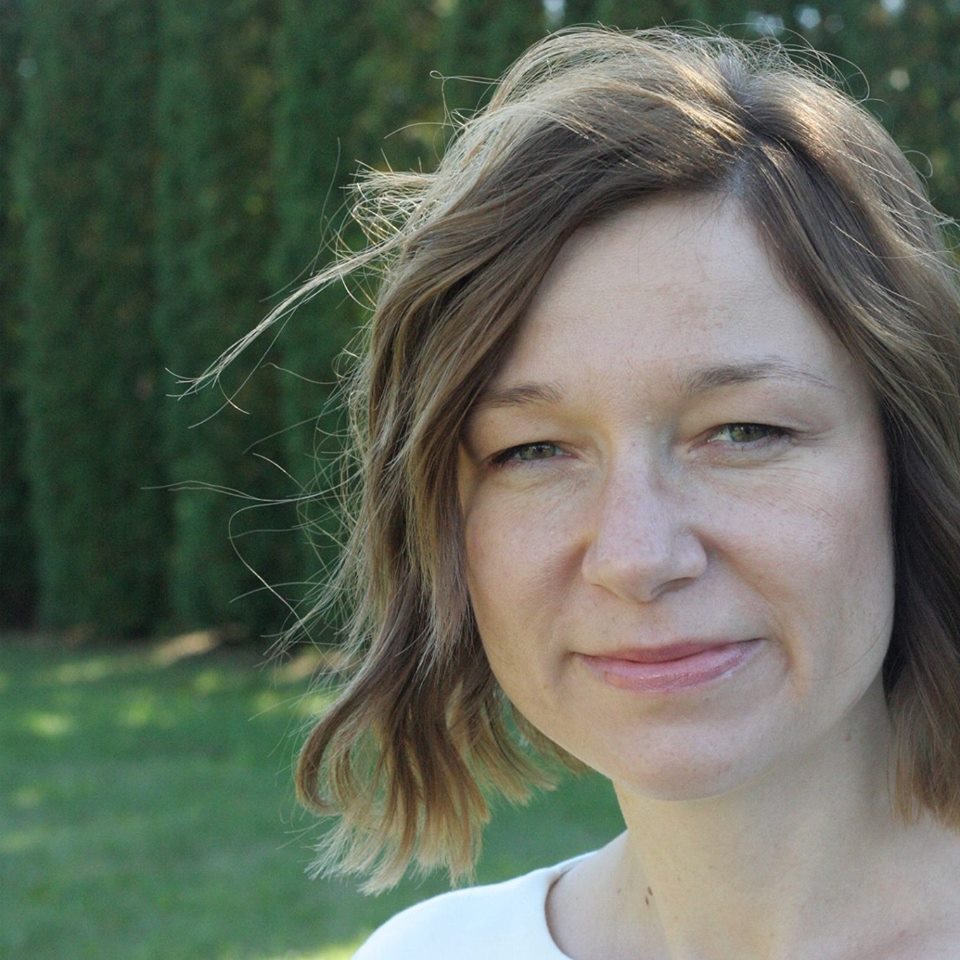 Monika Grzesiak-Chmura
She has over 9-year experience as an owner of a training and consulting company where she worked on diverse educational projects in teaching, training and coaching skills development as well as social inclusion.  As a coach, trainer and design thinking facilitator she combines approaches from coaching, outdoor, non-formal education and experiential learning mainly in the topics of personal development, creativity, communication and entrepreneurship. She is also the managing director of Development Support Foundation Innovator, where she creates experiential learning non-formal educational programs that support coaches, trainers and teachers to reach their maximum potential. More about Monika: https://www.linkedin.com/in/monika-grzesiak-chmura/
Dates and locations
12.07 – 16.07.2023 Kraków (Poland)
10.09 – 14.09.2023 Sopot (Poland)
12.11 – 16.11.2023 Nasutów (Poland)
18.01 – 22.01.2024 Sopot (Poland)
Practical information
Participation fee
€450, which includes: tuition fee and training material, certificate of competence, farewell dinner, administration costs, coffee breaks
Language
The training is given in simple and easy to understand English.
How to apply
If you wish to apply, click the register button on the right and fill in the registration form. We will confirm that we received your application within 3 working days.
Get Erasmus+ grant to participate in this course
You can apply at your Erasmus+ National Agency (NA) for a grant to participate in these courses till 23th February 2023 at 12:00 (midday Brussels time). More information on your National Agency website.
We offer help in preparing your project call.