Reflections after Emotional Intelligence training
The training of Emotional Intelligence: identify, harness & manage emotions, Limassol, 01-05.05.2017, held in Cyprus, had several components.
FIRST
the content of the training – Knowing how emotional intelligence helps build interpersonal relationships. How self-esteem, the ability to read emotions – your own and your interlocutor, customer, boss, co-worker, can build or destroy our professional path. How our patterns of building interpersonal relationships affect our immediate surroundings. As we ourselves, by our beliefs, create a world of supportive circumstances or unhappy events. Simple? Barely simple, but you have to provide yourself with the second component.
SECOND
An alpha state in which our innate ability to solve problems, create new projects and build positive relationships is awakened. How to enter the alpha state? There are many possibilities – sleep, rest, creation of "empty space" in the mind, where new and fresh ideas can be born. Understanding that physiology – sleep, eating, resting, friendly relationships are the environment in which a person may only become conscious of his or her values. The lack of or the bad conditions of everyday life, stress, anxiety, too many overwhelming matters, deprives us of creativity. We become prisoners of our own body. And the thing is that we must cooperate with the body – and it will repay. What if we forget about these conditions? Third component.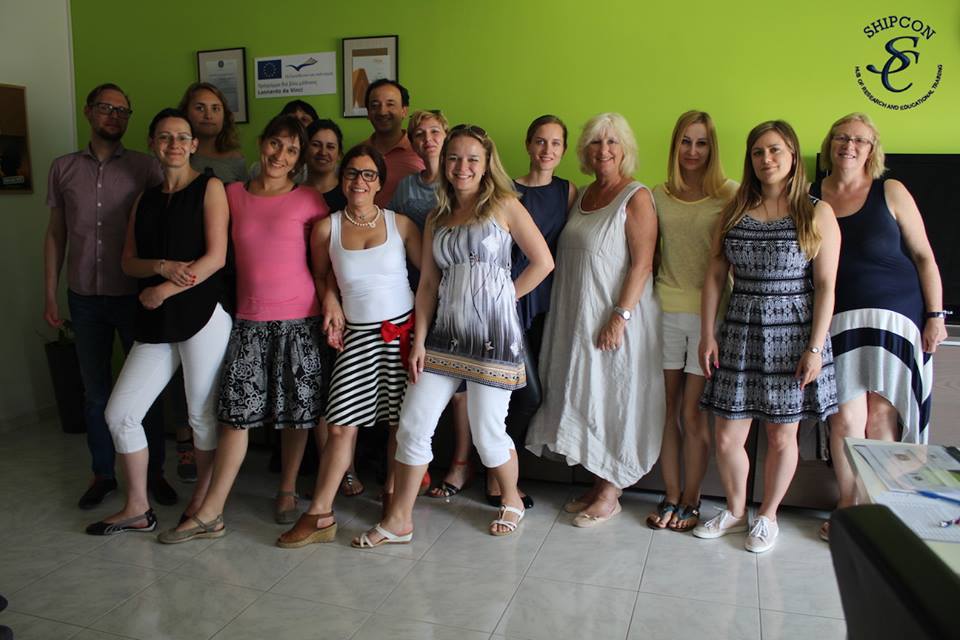 The training of Emotional Intelligence: identify, harness & manage emotions, Cyprus(Limassol), May 1-5, 2017
THIRD
People. Friends who know you and can gently show that you are going in the wrong direction. New friends who will energize you with new ideas and inspire you by the way they perceive you, because they will see what you cannot see about yourself. How to get such a fresh look? Component Four.
FOURTH
A new place, totally different from the culture we live in. CYPRUS, where life dies between 14 and 16, because it is more important to rest rather than being tired trying to come up with new ideas that will not appear. The place where the message from the people living there is like a bell that wakes your mind – YOU CAN SEE EVERYTHING IN A DIFFERENT WAY. SIT. CLOSE YOUR EYES. LISTEN. This is Cyprus – vibrant talks, human glances, the sun, the sea, the love of life. What could change these patterns even more? Component Five.
FIFTH
Foreign language. Even if you know him in a basic level – it turns out that you can look, smile to the other person, make sounds that you did not suspect. Language that creates a new connection.
That's all – these five components made the course of Emotional Intelligence an adventure for the new – letting go and trusting that FLOW state will come when we let go of the perfect solution. When we take care of basic needs – sleep, being fed and rested, friendship and respect for ourselves and our lives.
Project is co-financed by the European Union Erasmus + (Action 1 Educational Mobility, Mobility of Adult Education Staff, Agreement number 2016-1-PL01-KA104-025815).