Event Wise is the most prominent and longest delivered training by Olde Vechte Foundation. Our collegue Marlena participated in its 38th edition. It is a dynamic personal development training to learn practical tools and techniques which will increase your ability to achieve personal and professional success while enjoying life.
Why do we constantly cooperate with Olde Vechte and send more participants to this training? Because it is a powerful experience helping you discover your true self through various, sometimes very surprising situations, shaping a proactive attitude towards life and helping you find answer to the question, which is its key motto: What are you pretending not to know?
It is one of these experiences that will stay with you for a long time and triggers processes of change in the way we react to situations that life puts in front of us. One thing is for sure – everyone comes back from this training different. Below you will find Marlena's reflections. If you feel that Event Wise is calling you 🙂 feel free to contact us!
From October 29. till November 4, 2021, I had the pleasure to participate in the Event Wise training. There were 38 participants from European and non-European countries that took part in its 38th edition.
The Olde Vechte Foundation is located in a beautiful place – in the immediate vicinity there is a pond and a small park. The participants were accommodated in a historic manor. The trainings took place both in the room and outdoors which was a pleasant surprise for me.
Throughout the training, I had the feeling that something important and very intense is happening in my life. I actively participated in the training all the time, was fully involved in order to learn as much as possible from it. What I particularly liked is the fact that many processes were accompanied by music. The musical pieces were carefully selected for the given situation. Each of our classes started with a melody. There was also dancing and all kinds of movement. It was with pleasure that I watched my and my new friends' progress when it comes to being open to expressing my emotions with movement.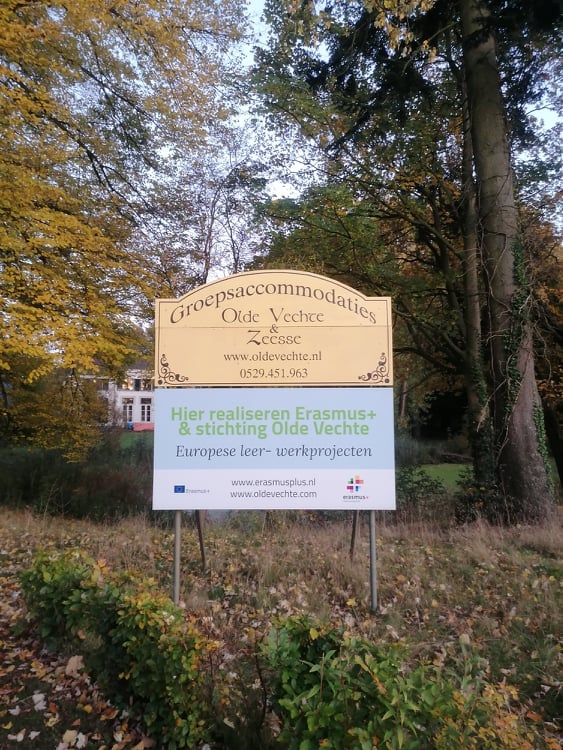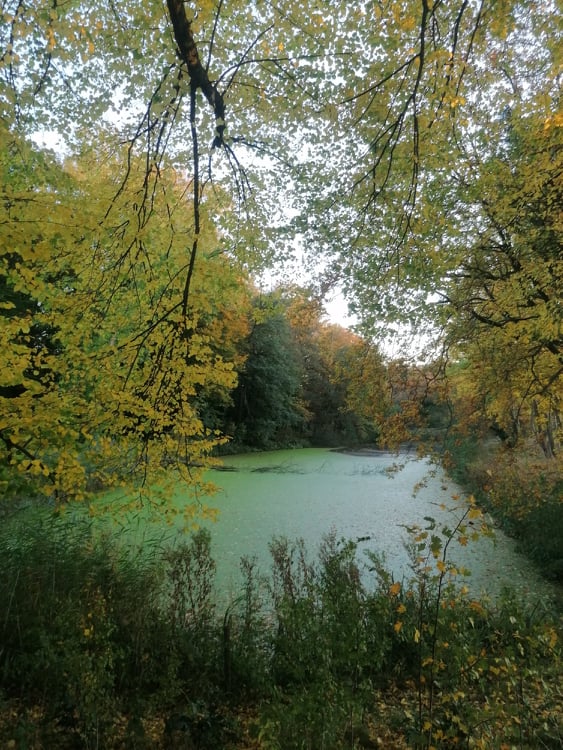 I am very impressed how precisely everything was organized. We didn't have to worry about anything, everything was always prepared for us on time. It is also hard not to mention the charismatic leading trainers and their committed co-faciliators. They had very original techniques and tools.
During the training I learned a lot about life and myself. Some facts were completely new to me, others, I think I knew it subconsciously, but … I pretended to myself that I didn't know it. I've learned that it's worth stopping sometimes, finding successes in your life and enjoying them. I have experienced that I already have everything I need. I have also found that much more can be achieved when we open up to cooperation with others. It is never worth giving up, because solution to the problem may come in the least expected moment.
This training was for me one of the best investments in myself, my personal development. I would not be able to do it without the help of the Innovator Development Support Foundation. I heartily recommend everyone to participate in the next edition of the "Event Wise" training, it leaves an unforgettable experience, allows you to discover yourself, learn about the stories of other people from other parts of the world, and make friends for life.
This training has been realised within our Wider Horizons project. It is co-financed under the European Union Erasmus+ Program.